Inez Forest Industries, Inc.
Inez Forest Industries, Inc. is a North Carolina timber buyer and logging firm with over 30 years of experience in the industry. Under the leadership of President Glenn Coleman, III and Vice President Will Coleman, our goal is to provide a professional relationship with landowners to purchase timber and harvest it at the highest level.
Selling & Harvesting
Contact us
The Coleman's were educated at NCSU and Wake Technical Community College. Being fourth and fifth generation-experienced in the business, they will handle all the details in the respectful care of your land and providing top dollar purchase of your timber.
Matt Swanson, Timber Buyer of Inez Forest Industries, Inc. welcomes the opportunity to discuss your acreage and goals for your timberland.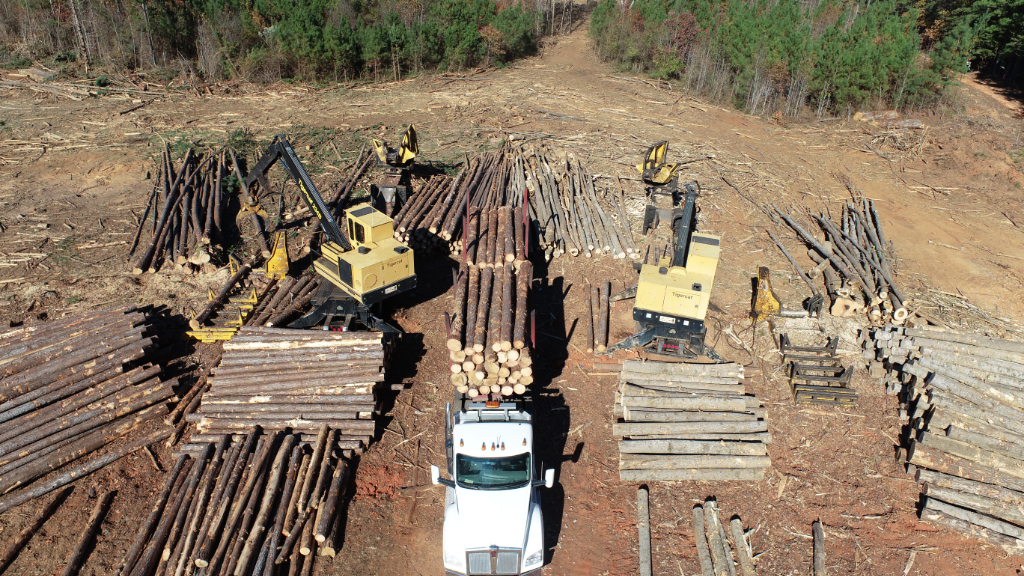 "Outstanding Customer Service"
"If you are looking to do business with an honest, experienced, flexible, and knowledgeable company, Inez Forest Industries, Inc. is the one. We were impressed with the fact that this company is a third generation family-owned firm which develops a professional and personal relationship with their customers. They provided outstanding service from the harvesting process to the reforestation. Not only were they helpful in explaining the actual process, but they clearly communicated what to expect throughout the process. Their professionalism and outstanding customer service have been a determining factor for our family to repeat our business with them multiple times. I would highly recommend Inez Forest Industries, Inc. All our business experiences with them have been extremely positive." – Tharrington Farms, (Lucille Mayo, Linda, and Buddy Teel) Greenville, NC 
Previous Clients

"I am glad I selected Inez Forest Industries to harvest the timber on my property. They were very professional and did a great job. I would definitely recommend Inez Forest highly." -Russell W. Frazier
Previous Client
MON – FRI
8:30 am – 4:00 pm
Drop Us a Line
Let us know if you have any questions!